Hi all!
Happy Sunday! Man last night's bachelorette party was fantasic! I picked up my friend Courtney at 5 and we took the hour long drive down to Foxwoods. Holy moley what a place! There's like 5 entrances...we were driving up and I said to her "I think we just entered Oz."
This picture doesn't do it justice but the whole building has a green hue to it...VERY Oz like. Anyway we went to this lovely steakhouse for dinner. SUPER expensive but soo yummy. I didn't drink at all because I was the designated driver but at some point I need to go back, get a hotel room and just get hammered...like everyone else at the casino. LOL. Here's my dinner!!
I didn't have any dessert or drinks and I did have a diet coke (because I wanted the caffiene for driving home later that night) so I think eating wise I did well! YAY! And I had a blast. I played the penny slots and I put in $20...came home with $46.70 so I turned a 26.70 profit! I'm not much of a gambler but it was my first time and it was fun! I definitely am conservative and as soon as I won, I cashed out.
I didn't sleep well last night. I stupidly listened to the weather channel and they said it was going to be cool at night...it was 82 and humid as hell in my house. So I couldn't get comfy even with a fan. And it was still hot and humid and sticky this morning at 6am so...I turned the air back on. I really can't stand the heat or humidity...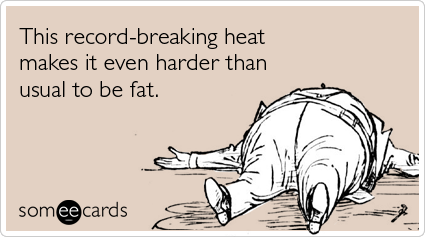 hehehe.



In any event, I didn't feel like getting up to run this morning...my knee was hurting a bit. But I got up and I pushed through week 4 day 2! Not my best time ever but definitely not my worst! So I did it...and I'm proud! Back to work tomorrow but it's going to be great!! <3 Hope everyone enjoys their Sunday!